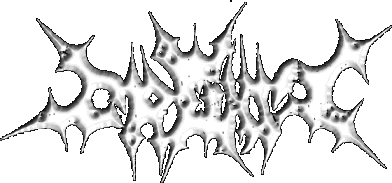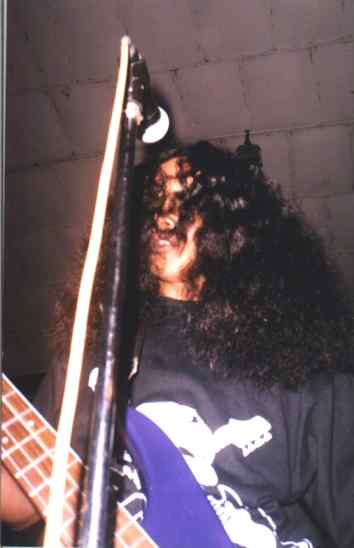 Death, Social Critic, and the legend story are a theme of CRONIC's lyric, one of most death metal band from Aceh's underground scene, who was founded by Adi (bass, growl/scream) ex MURKA at the beginning of February 1999 in Banda Aceh.
At that time, the first formation of CRONIC was Adi, Benk-benk, and Am. With this formation, CRONIC was following some underground events in Banda Aceh and its environs, with sang their songs likes Death From Industry, Berduka, Cronis Phobia, etc.
At the beginning of April 1999, Benk-benk left from the band because he had different of opinion. And to continue their carrier, CRONIC only uses additional guitars player.
CRONIC was influenced by BENEDICTION, INVOCATOR, NOCTURNUS, MESSIAH, MORGOTH, KREATOR, SODOM, ENTOMBED, DREAM THEATER, DEICIDE, PANTERA and IWAN FALS.
The latest news, CRONIC is preparing their first demo that will be released at the end of this year. Wait for this one....
FOR MORE INFORMATION SEND YOUR LETTER TO :
ADI "CRONIC"
Jl. Tgk Syeh Ibrahim / Lampohraya
Lr. B No. 9 Beurawe
Banda Aceh
Indonesia
<OR >
CRONIC
C/o Cassanova Studio
Jl. Tgk Chik di Tiro No. 120
Simpang Surabaya
Banda Aceh
Indonesia

---
Copyright © 2000 Anorexia Orgasm Promotion Media