" SICK NOISE GRINDING "


BIOGRAPHY
The name of EXCESS take it because they are interested on something that has been done beyond human conciousness. They have interested in the serial killers and mass murderers.
EXCESS played "Sick Noise Grinding" with much more faster and intense. They have been influenced by Napalm Death (Scum), Brutal Truth (the old one) and Terrorizer.
Last but not least, on June 1, 1998 EXCESS were spawned and ready to blow up your fuckin' head to the ground...aaaarrrggghhhh!!!!!!!!!
LINE-UP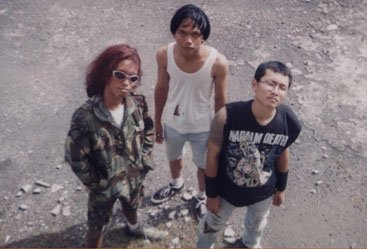 from left to right:
Tam (ex. FATHER) : Vocal
Doni (ex. POTOT GRIND) : Drum
Andi (ex. DESECREATION) : Guitars
DISCOGRAPHY
Demotape "...Just for Killing" 1998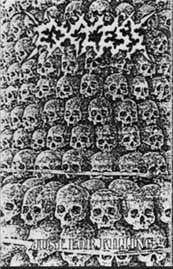 CONTACT
EXCESS
C/o Andi Hermansyah
Jl. Nangka raya 28 A
Perumnas Patrang
Jember 68111
Jawa Timur - INDONESIA
phone: (62) (0331) 422823

---
Copyright © 2000 Anorexia Orgasm Promotion Media